Music Bio – Pt.4
FTF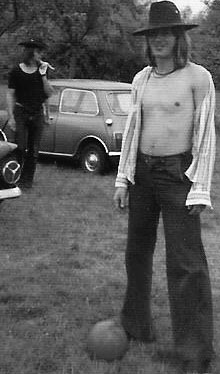 The foundations for what was to become FTF were laid in 1971 when Kim encountered Philip Gerald Souter playing piano at a club in Elstree (England's 'Hollywood'), twenty miles north of Central London.
Kim had taken up drums two years earlier, and after hearing rock group, Deep Purple's, Concerto for Group & Orchestra, was inspired by the way composer, Jon Lord, had fused two apparently diametrically opposed types of music to create a work of great power, diversity and harmony. It was this and his subsequent meeting with Phil that gave them the idea to form a group inspired by classical composers like Bach, Mozart and Beethoven, but performed with the power of some of the top prog. rock bands emerging at that time.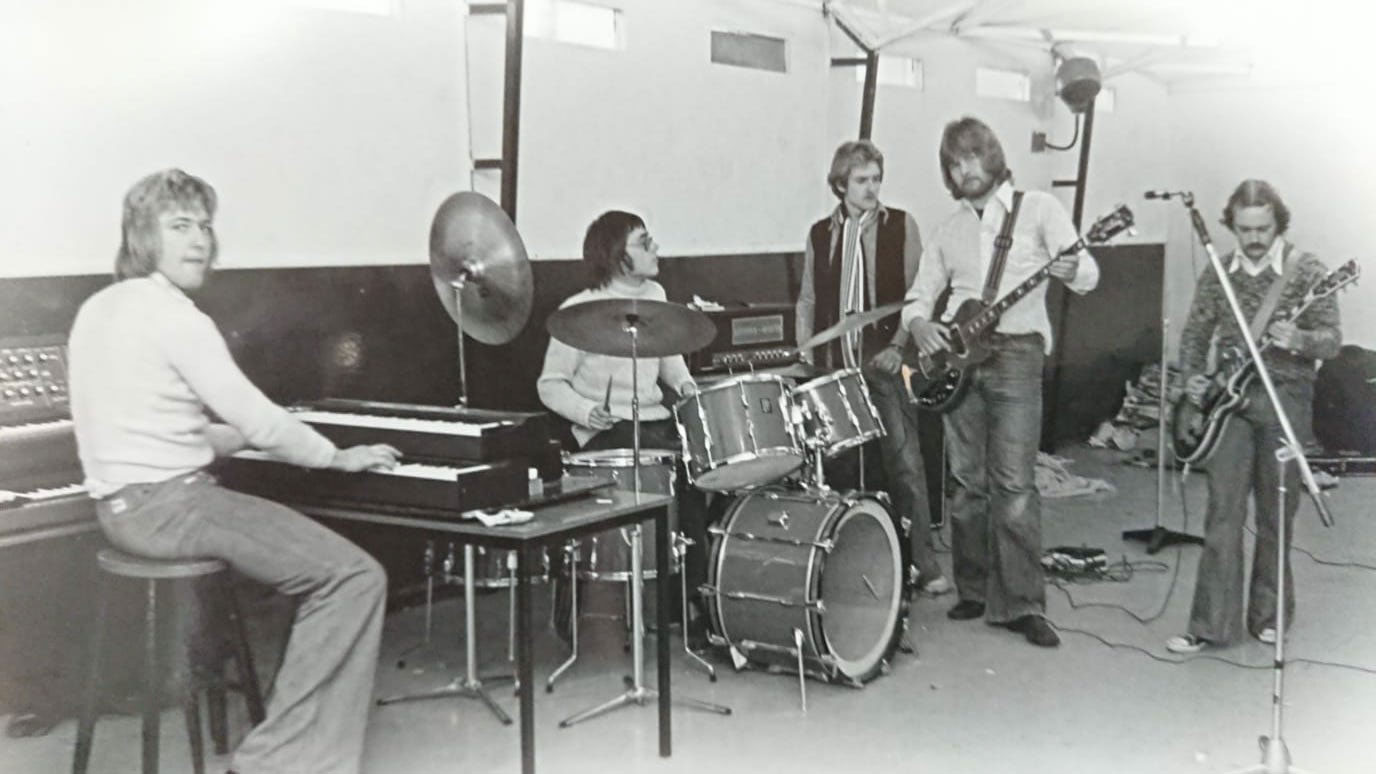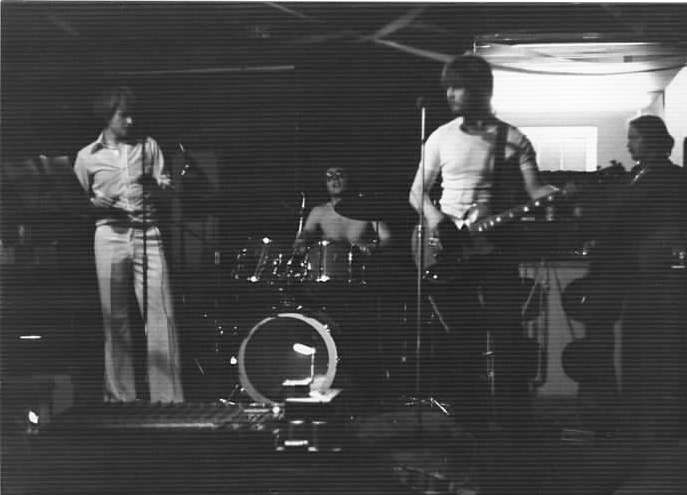 Bass guitarist, Pat Burns, was brought in, and shortly afterwards, two lead guitarists were recruited. This was when Paul Andrew Watson joined and Star Cry was born. This line up, however, did not gel. However, when the second lead guitarist was sacked and, Star Cry, became, FTF, (1973), the serious business of composing classically influenced music began. That same year Paul's cousin, Keith Stuart, joined on lead vocals and Kim's friend, Ray Wallace-Watson stepped in on bass, after Pat left. FTF was complete.
The band had high standards in their musical composition with as much emphasis placed on instrumental as vocal works.
"With a few notable exceptions our songs were not commercial, though that was not a problem then, as younger audiences were receptive to the creative explosion in song writing that pervaded that heyday of rock." says Kim.
Keith's stay with FTF was relatively short, so Phil had to take up lead vocals again, in addition to playing keyboards, and acting as musical director. Subsequently, FTF struggled to find and retain lead singers, so the instrumental side of their music remained pre-eminent. FTF peaked in the late seventies having established a following in North London where they captivated audiences with powerful message based songs that were similar, in many respects, to those performed by, Muse, today.
"When Ray left (1979), Paul doubled up on bass and lead guitar using a twin neck. During this twilight period, prior to disbanding in 1981, we were at our tightest and most creative," claims, Kim.
THIRTY YEAR BREAK
In the years before FTF's reunion in 2011, and the decision to start re-recording their best material, as it was deteriorating on cassette tape, Phil, Paul and Kim were involved with other bands that served to expand their musical horizons, writing, arranging and performing commercial pop/rock songs.
Paul developed his formidable guitar playing and riff-writing skills with a local heavy rock group, and Phil's highly successful soft-rock band, Charlie Rose, were offered a recording contract, but the deal collapsed when the lead singer backed out. Kim, on the other hand, played drums with a semi-pro, female fronted, rock 'n soul covers band called, Angel.
The project to re-record old FTF songs petered out after a short while as everybody was working full-time and the great distances between the four added further to the logistical problems of getting together to record. Since then health, work and family issues have only served to compound the problem.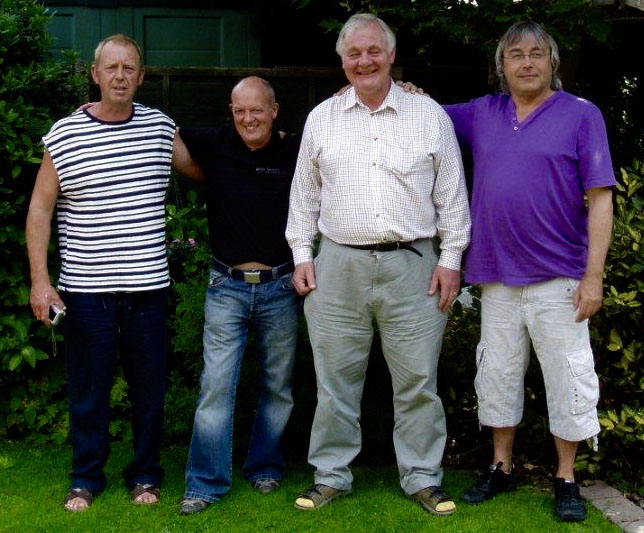 THE NAME:
FIRST THINGS FIRST
(FTF)
Kim cannot remember which band member suggested the name, First Things First, but explains that the thinking behind it was that the most important thing (i.e: the 'First Thing') that the band wanted to get right was the music, as then everything else would – hopefully – fall into place. So to them this well used biblical phrase meant: 'putting the music first.'
"I remember well how dedicated we were to that ideal. Our most ambitious piece, The Seasons Suite, was written while we were still teenagers. Unsurprisingly, it was in four parts but with sixty-eight changes in it. And, being twenty-five minutes in length, it took a year before we could play the whole thing through, from memory, without mistakes. However, it was not really a suitable number for live shows – but more of an album track that you would want to sit down and listen too in a quiet room. We did it because we were determined to prove ourselves worthy as writers and musicians – like the people who climb mountains. It was a challenge and we wanted to plant a 'flag' that represented a pinnacle of musical achievement. Looking back, some might say we were being self-indulgent, and in some ways we were, but then again, there were other bands like, Deep Purple, Jethro Tull and Emersion Lake & Lake (ELP) doing similarly 'big' things then" says, Kim.
Kim was the primary lyricist in FTF, but was not consciously aware that most of the songs he originated contained powerful subliminal messages . A good example of this was the band's most popular live anthem, Storm.
"It wasn't until about five years ago that I realised that what I had written was really about group karma and how our negative actions are reflected back to us via the elemental beings in the form of violet storms. In fact, when I was twenty, I didn't even know what the word karma meant!" says, Kim.
However, the two dozen EL-Lea-Eye-Em 'revelatory songs' that Kim has written since 2003 for the 'EL-Lea-Eye-Em project', are consciously message based, as are the ones he calls his solo songs of 'Love, Longing and Loss,' of which there are enough to fill five or six albums. Kim has also written thirteen animal songs for children, which all contain positive messages.
THE FUTURE
No-one in FTF really knows what the future holds, though Kim was quoted recently as saying to Phil:
"When I was sixteen I had this dream of playing professionally in a rock band that wrote its own songs and played them live to audiences far and wide. That was 48 years ago, and that dream lives on, and never leaves me. So if you ask me what my most cherished wish is, it's to get FTF back together again and play our songs. It is to lift the roof off every venue we perform live in with our powerful anthems like, Storm, and hard-hitting protest songs like, Marching In Your Millions, that are clarion calls for a more enlightened way of living. This is my dream, and if we ever get the opportunity to make it come true, I will seize it with every part of my being – heart, mind, body and soul!"